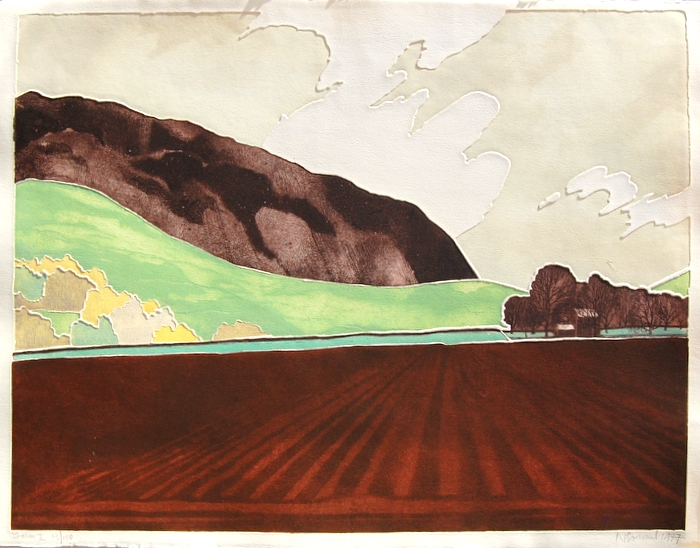 Click image to enlarge
Code: BNW136
Date: 1970s
Medium: Colour Etching
Artist: Barbara Newcomb
Format: Landscape
Size: 76 x 56 cm
Original Price: £500.00 + Shipping

Only 1 Remaining
Edition of 100
Sorry - all sold
This etching has never been sold before. It is in new/perfect condition and is over 40 years old.
It was always Barbara's dearest wish that her etchings would be displayed on people's walls and enjoyed, rather than languishing in storage. Please make an offer for any picture.
Accepted payment methods: Paypal, Credit Card or Cheque.
Worldwide Shipping
All etchings and monoprints are reproduced on 140 lb Somerset hand mould made cotton paper.
All prints are sent in a strong cardboard tube with end caps.
All content © The Estate of Barbara Newcomb 2022